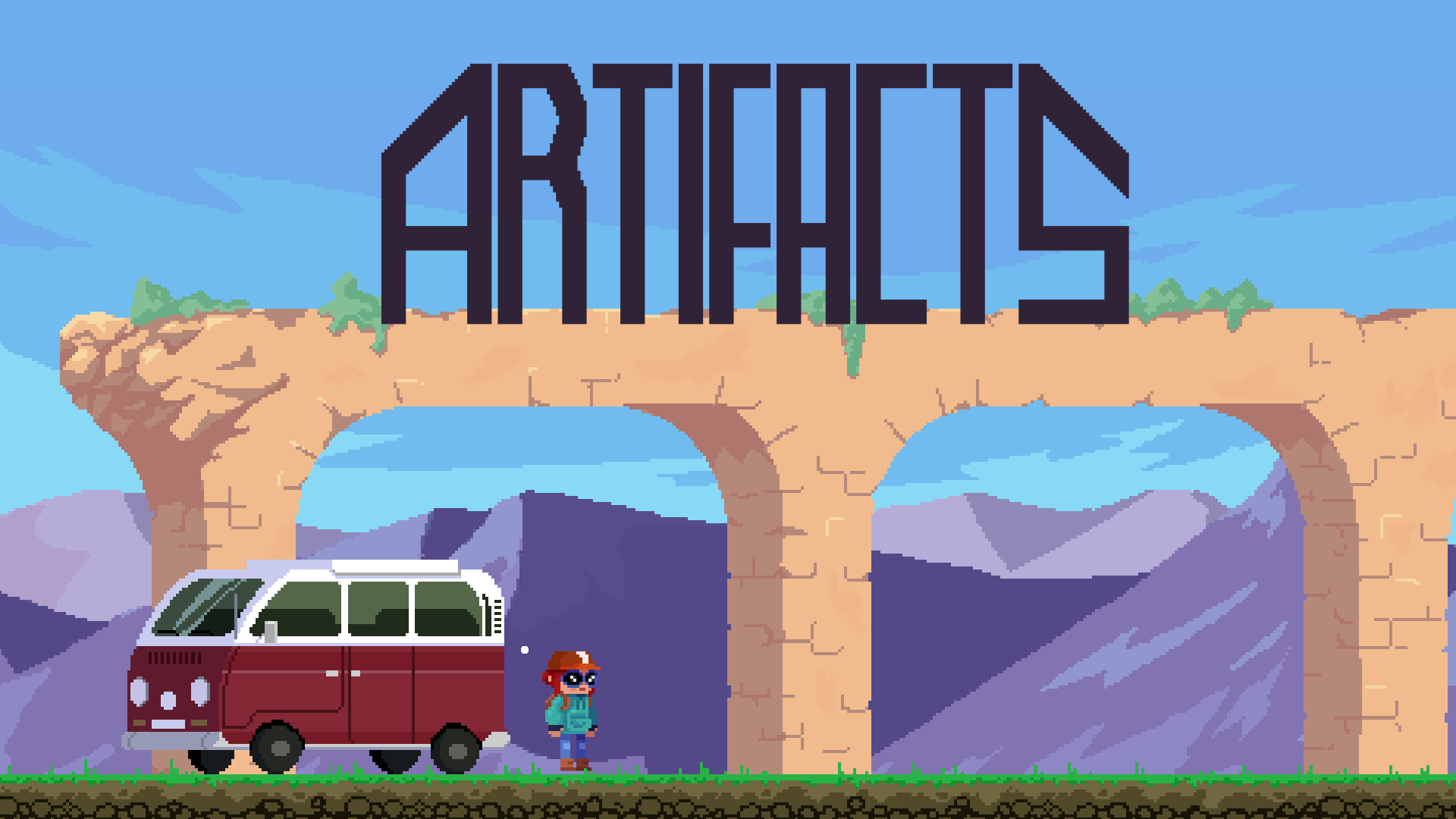 Artifacts
A downloadable game for Windows, macOS, and Linux
Artifacts is a platformer about a girl who makes a living retrieving ancient treasures from long forgotten civilizations. Inspired by games like Worms and Flinthook, you must use your grappling hook to survive through the dangerous corridors and towers and the restless spirits that inhabit them.
Artifacts can be played both with keyboard/mouse or an xbox controller. The controls are:

- LMB or "RB" button to throw your hook. It will attach to some surfaces, allowing you to keep exploring. It's your bread and butter!

- Up/down keys to lengthen/shorten the rope's length when you are attached to a ring.

- Space or "A" button to jump. If your hook is attached to something jumping will detach it but you'll keep the momentum.
- Esc or "Start" button to pause the game.
- "T" to change the controller mode (by default it's keyboard/mouse - you should change it if you're going to play with an xbox controller or it wont work well).

- "R" to kill yourself and restart the game in the previous checkpoint.

"Artifacts" was developed during Ludum Dare 40 (2017).
Made by:
- Art: Francisco Segura
- Code: Jaime Muela
- Music / effects: Juan Hust
----------------------

We've added a new version with some improvements and error fixes. If you want to see the original version download the files from the bottom, but you should play the new one if you expect to end it :P