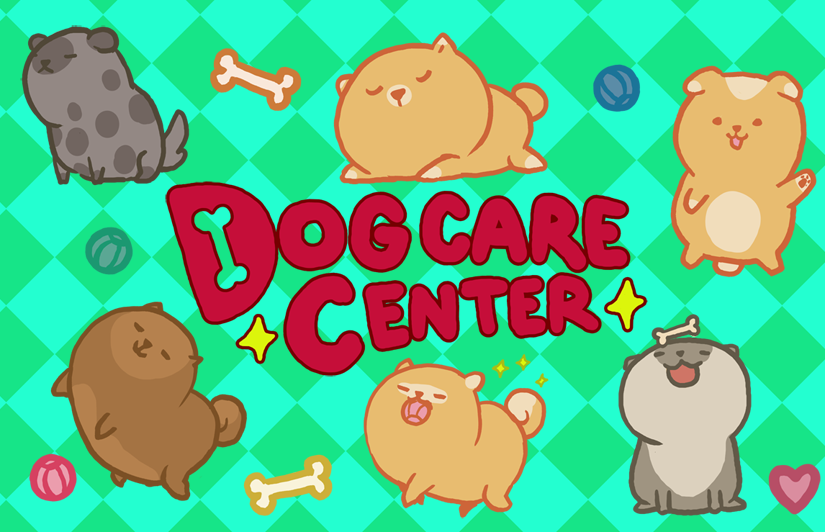 Dog Care Center
A downloadable game for Windows, macOS, and Linux
UPDATE 02/05/18
We've added a post-jam version with some fixes and improvements. The changelog can be found here: https://jaimuepe.itch.io/dogcare-center/devlog/32481/post-jam-version

ABOUT THE GAME
Dog Care Center is a mix between first person shooter and pet simulator. As the manager of a little doggy daycare, you have to take care of your client's dogs and keep them fed, happy and clean until their owners come back for them! Dream job, you say? Wait until those little puppers start to grow in number!
This game was developed in 72h for LUDUMDARE #41.

WASD: Move
Left Click: Shoot / Interact (only in the jam version)
E: Interact (only in the post-jam version)
Mouse Wheel: Alternate between Treat Gun and Watergun
G: Throw ball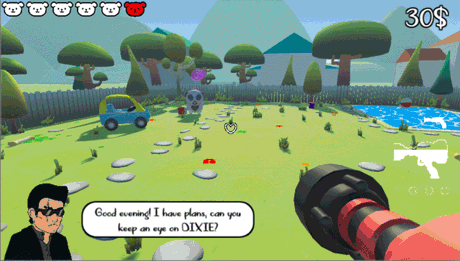 SOME EXTRA HELP
From time to time you'll receive a phone call from a person that needs your services as a dog carer. You better answer it fast, or it'll affect your reputation!
Basically owners expect three things when they come back for their pets: they shouldn't be hungry, they shouldn't be dirty and they shouldn't be sad.
The pets themselves will warn you when they are in need of any of those needs. For example, when they are bored they'll show purple spirals on his head. You are well equipped to deal with this, but beware! It's not an easy job.
For instance, you can use your treat gun to feed the dogs, but they get dirty when they eat. So now you have to clean them. Great! You can use your watergun for that (beware with this tool, it's not yet in the market because it needs some tweaking).
But guess what - cleaning is boring, and they know it! You can play fetch with them with balls. By the way, you should get them back since you don't have a lot of them.
And of course, playing with them makes them hungry!
Eventually the owners will come and get them back, so you better take good care of them. Also, don't make the owners wait too much or they'll get angry!
THE TEAM
Code
Art
Sound